When natural light is at a premium, glass staircases and glass balustrade panels can add a touch of contemporary elegance that also allows light to flow between floor levels and rooms.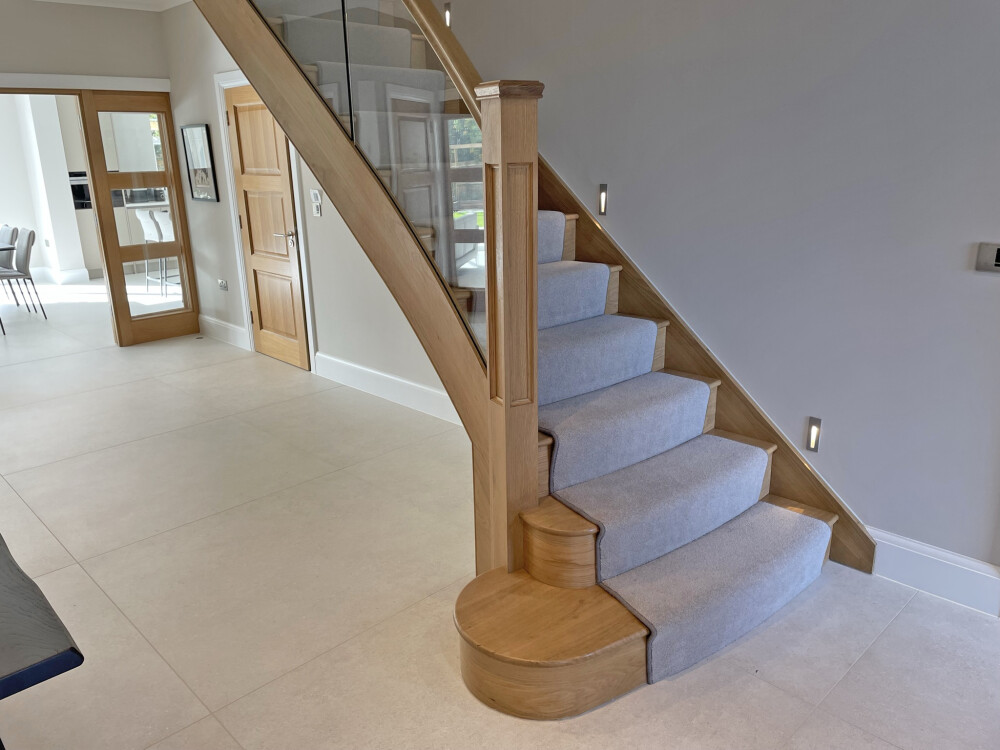 A staircase with glass balustrade panels can make a beautiful feature staircase and will enhance the natural timber. It is a great solution when light is at a premium.
The glass balustrade panels can be fixed on glass clamps, which can be colour matched to other ironmongery within the property. The glass is drilled to accommodate the security pins within the glass clamps to ensure a secure and safe fix.
Another alternative is for the glass balustrade panels to be inset into the handrails and cappings, which eliminates the need for any brackets or fixings. This can achieve a cleaner, simpler look than the glass clamps.
Read more about our glass balustrading options here and view more of our stunning home projects.