A bespoke made 'Cut String' staircase can dramatically change a hallway or room, and give a grand feel to a property.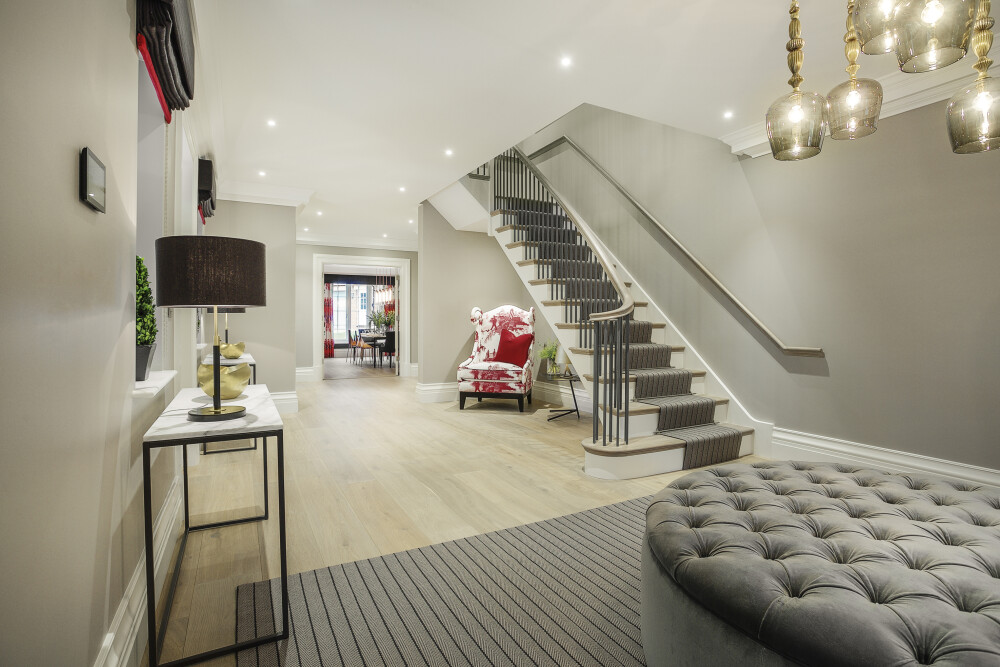 On a Cut String staircase, the newel strings are cut to follow the treads and risers which can be either mitred back into the string or returned into a decorative bracket.
All of the spindles are dovetailed at the bottom end with a matching dovetail housing being cut into the top edge of the treads. This allows the spindles to be securely fixed and screwed into position and the joint covered with a return nosing to create a secure and strong balustrade.
The handrails can either be set in between newel posts, or to achieve a more elegant look, a continuous handrail sitting over the top of the posts can be utilised. The use of a volute is one of the ways you can customize a staircase to your own tastes.