Our 'Open Riser' staircases are a perfect solution when you want to make the most of the available light in and around the stair location.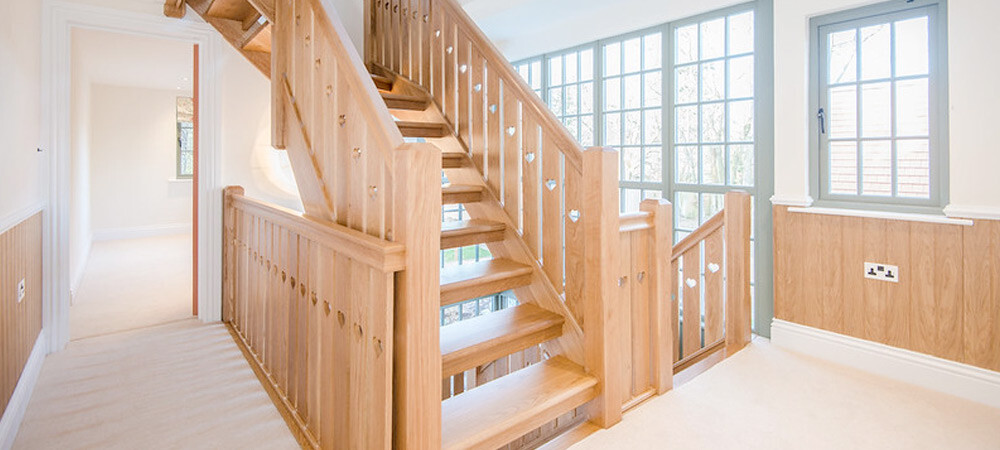 An open riser staircase is essentially a closed string flight but with the risers manufactured as half height down-stands to let natural light flow around the stair (as well as complying with current building regulations)
We do offer options with regards to the down-stands, whether you would prefer a traditional timber down-stand or a more contemporary stainless steel riser rod, we can offer a variety of options to suit your personal preference
The balustrade choices on 'Open Riser' staircases are the same as our closed string flights. This means you can choose from a vast range of balustrades including glass balustrade panels, which along with the 'Open Riser' layout can really give an open feel to the room.