•
News
•
Enhancing Home Security with Elegant Ironmongery
News
Enhancing Home Security with Elegant Ironmongery
11 Aug 2023
When it comes to making a lasting first impression, the entryway of your home plays a crucial role. A bespoke timber door from Input Joinery not only adds an air of elegance and charm but also offers an unparalleled level of security. In this blog, we will explore how these handcrafted masterpieces, combined with thoughtfully chosen ironmongery, can enhance the overall aesthetics and security of your home.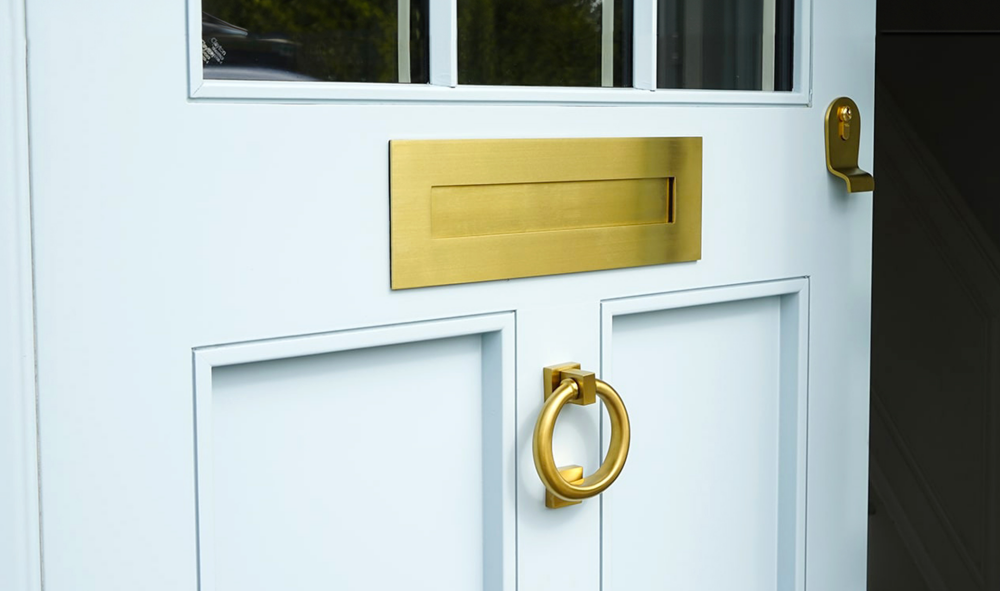 The Art of Craftsmanship: Bespoke Timber Doors
Bespoke timber doors are a testament to the timeless art of craftsmanship. Each door is meticulously handcrafted by skilled craftsmen at Input Joinery, who take pride in creating pieces that exude beauty and character. The use of high-quality timber ensures not only an elegant appearance but also durability that stands the test of time.
Customisation is at the heart of the bespoke process. From choosing the wood type to selecting the design and finishes, every aspect can be tailored to match your unique style and architectural requirements. This level of personalisation ensures that your timber door becomes a statement piece that reflects your taste and complements your home's aesthetic.
Quality and Durable Ironmongery
While the visual appeal of bespoke timber doors is undeniable, their contribution to home security should not be underestimated. When it comes to home security, homeowners often focus on installing advanced alarm systems and surveillance cameras. While these measures are definitely helpful, one aspect often overlooked is the role of door ironmongery. Ironmongery refers to the hardware and fittings used on doors, such as handles, locks, hinges, and door knockers.
The ironmongery options provided by Input Joinery have been through a comprehensive vetting process when selecting suppliers to work with, to not only match the quality of our timber door's style but also to provide a high level of security.
Customised Solutions
Every home is unique, and a one-size-fits-all approach to security is inadequate. When selecting a bespoke timber door from Input Joinery, homeowners can choose the ironmongery hardware to suit their specific needs and preferences. From deciding on the design and finish to selecting additional security features, such as anti-snap cylinders or spy holes, homeowners can tailor their ironmongery to align perfectly with their home's aesthetics and security requirements.
Input Joinery, Here to Help
Investing in a bespoke timber door with the right ironmongery is a decision that combines style, craftsmanship, and peace of mind. Your home's entryway deserves nothing less than a striking yet secure gateway that welcomes you every day and safeguards your haven.
By choosing Input Joinery for your bespoke timber doors, homeowners can achieve both style and peace of mind, knowing that their homes are well-protected and uniquely designed to reflect their individual tastes.
For more information on how Input Joinery can manufacture a bespoke timber door for your home, contact our friendly staff today.