When additional light is required in your extension, look no further than our Hardwood Roof Lanterns. All of our lanterns are hand cut, built and assembled in our factory to suit your design requirements.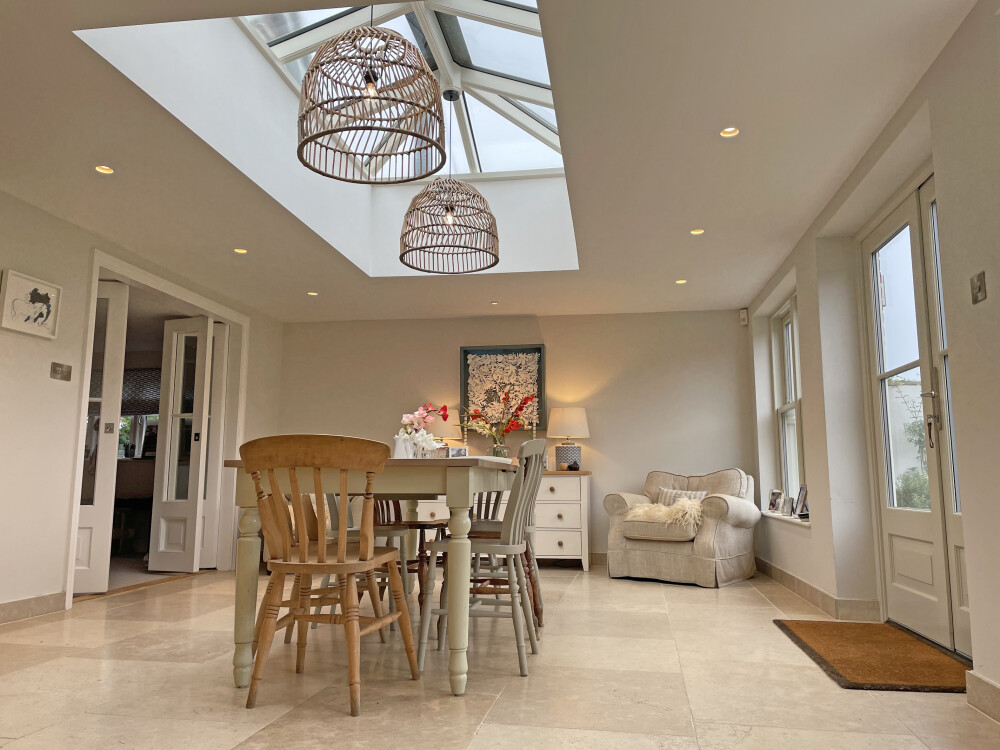 We manufacture our Hardwood Roof Lanterns with 24mm Double Glazed safety glass as standard, but self-cleaning and solar glass options are available. All of our external roof cappings are manufactured from the highest quality powder-coated aluminium to ensure minimal maintenance on those hard to reach areas.
Our Roof Lanterns are available in a range of colours and mouldings (from our standard range). We can also include manual or automatic opening roof vents where required. Read more about the benefits of our bespoke Roof Lanterns and how they can let the light shine into your home here.