•
News
•
Elevating Your Home's Entrance with a Bespoke Timber Door
News
Elevating Your Home's Entrance with a Bespoke Timber Door
01 Nov 2023
Your home's entrance is the first impression visitors have of your abode. It sets the tone for what lies beyond, offering a glimpse into your personal style and the warmth that awaits within. One of the most effective ways to elevate your home's entrance is by installing a bespoke timber door. These doors combine the natural beauty and durability of wood with customisation options that can perfectly complement your home's architectural style. In this blog, we'll explore the numerous benefits of choosing a bespoke timber door and how it can transform the look and feel of your home's entrance.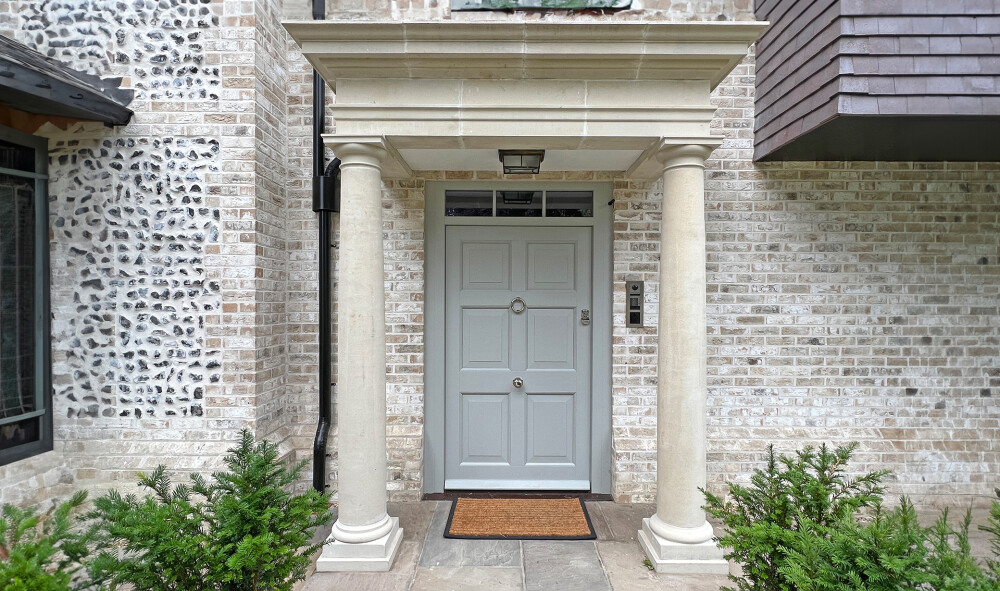 The Allure of Traditional Front Doors
Traditional front doors have a timeless charm that transcends architectural styles and design trends. They exude warmth, character, and a sense of history, making them an ideal choice for both classic and contemporary homes. Whether you reside in a historic property or a modern home, choosing a traditional front door can be a real benefit as it adds a touch of elegance and sustainability that is hard to replicate with other materials.
The Modern Elegance of Contemporary Front Doors
A bespoke contemporary front door is the embodiment of modern sophistication and personalised design. Crafted with precision and attention to detail, these doors seamlessly blend the warmth and natural beauty of timber with sleek, minimalist aesthetics. Each contemporary door is a unique masterpiece, tailored to match your specific vision and complement your home's modern architecture. These doors can be manufactured with either a T-bar handle or a Lever handle and can include custom-made glass apertures giving your home the modern-day 'wow factor'.
With superior craftsmanship and durability, these doors not only enhance your home's curb appeal but also offer exceptional insulation and energy efficiency, making them a sustainable and practical choice for the contemporary homeowner for years to come.
Customisation and Personalisation with Timber Doors
One of the primary advantages of opting for a bespoke timber door is the level of customisation it offers. Unlike mass-produced doors, a bespoke timber door is made-to-measure, meaning it's crafted to fit your exact specifications. This ensures a perfect fit and allows you the freedom to create a door with unique design ideas. You can choose from a range of wood species, paint finishes, and hardware options to create a door that truly reflects your style and personality and seamlessly integrates with your home's aesthetic.
Energy Efficiency and Insulation in your Home
Timber is a natural insulator, offering superior energy efficiency compared to other door materials, providing resistance to heat flow and draught-proofing. A bespoke timber door can help maintain a comfortable temperature inside your home year-round, reducing your energy bills and environmental impact. It also contributes to a quieter and more peaceful living environment by blocking out external noise.
Input Joinery, Your Timber Door Manufacturer
When it comes to finding the perfect bespoke timber door for your home, Input Joinery is a name you can trust. As a leading timber door manufacturer, we have earned a reputation for excellence in craftsmanship and innovation. For more information on our bespoke timber doors contact our friendly team today who would love to hear from you.