When you want to bring the outdoors inside, look no further than our range of high-performance timber bi-folding doors. Specifically designed to open up large expanses of wall, Timber Bi-Fold doors are a great way to increase your living space.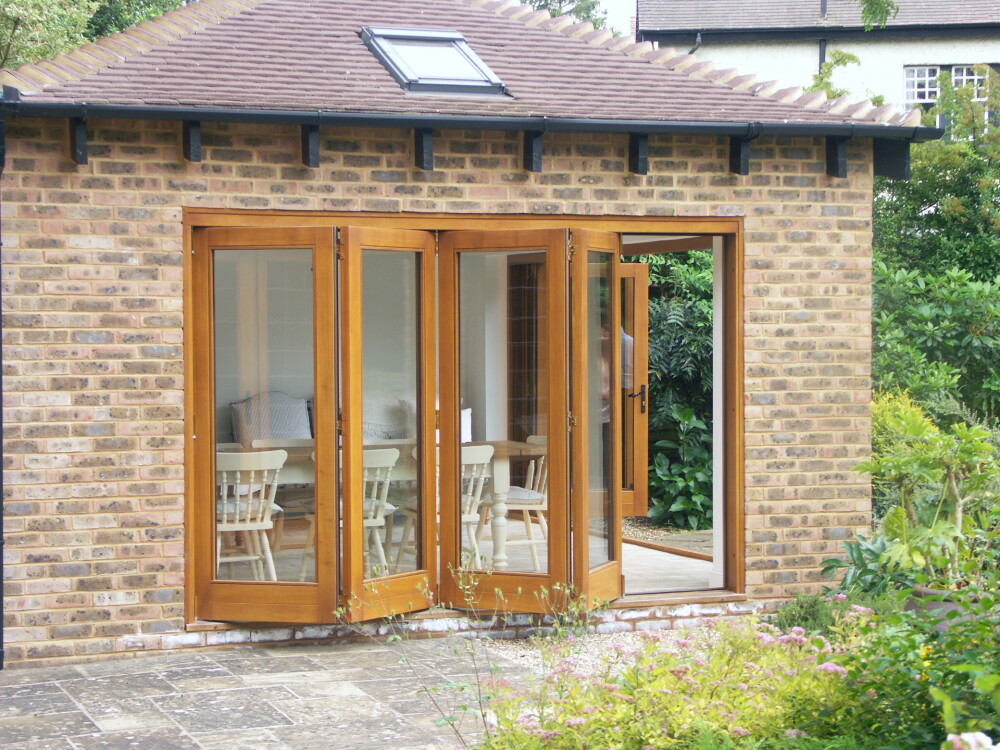 Our timber bi-folding doors are produced to the highest standards, providing a modern alternative to traditional french doors. All our bi-folding doors are completely customisable and can be manufactured up to 16 meters in length, using equal-sized door leaves.
Not only are our stunning bi-fold doors functional, but they also feature the latest security. These doors are manufactured with the multi-point Espag locking system, with an additional security wall aligner jamb, ensuring your household's safety and peace of mind.
As well as external options, we can manufacture our timber bi-fold doors for internal use by using a floor channel to guide the doors and provide a flush finish with the flooring. Timber bi-folding doors are a great way to create a free-flow living style between your home and garden, allowing natural lighting to stream into your home.
A choice of mouldings, glass and paint finish can be chosen from our standard range to compliment your project, making it truly bespoke. Please feel free to look at timber bi-fold doors gallery to see some images of recently completed projects where our timber bi-fold doors have been used. We've put a handy guide together to help you decide whether traditional french doors or timber bi-folding doors are best for your style of home.