A traditionally made 'Closed String' staircase is a simple design with enough detail to still be an impressive feature to a room.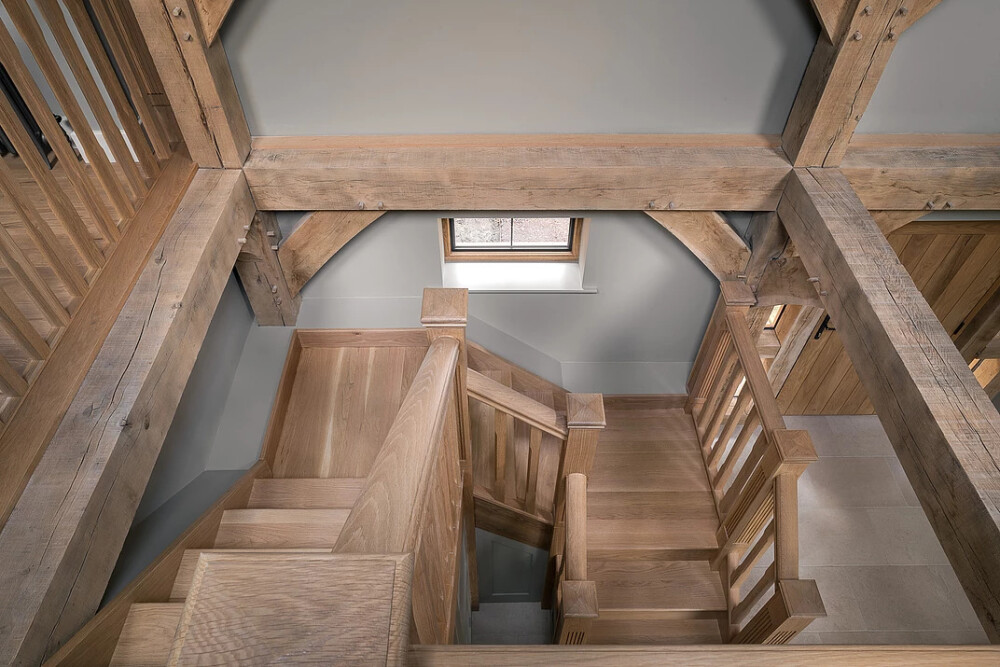 Closed String staircases are manufactured with a solid timber string enclosing the treads and risers. The treads and risers can be manufactured in a lower specification finish suitable for carpeting or in a hardwood suitable for a clear finish.
The top of the string on this style of staircase would normally be finished with capping to accommodate the spindles/balusters, which are spaced equally between the newel posts and held in place with infill spacers. This capping can also be slotted to accept glass balustrade panels if required.
The Closed String staircase can be finished with bullnose and curtail treads at the bottom of the flight to give a more open feel to the first few steps.